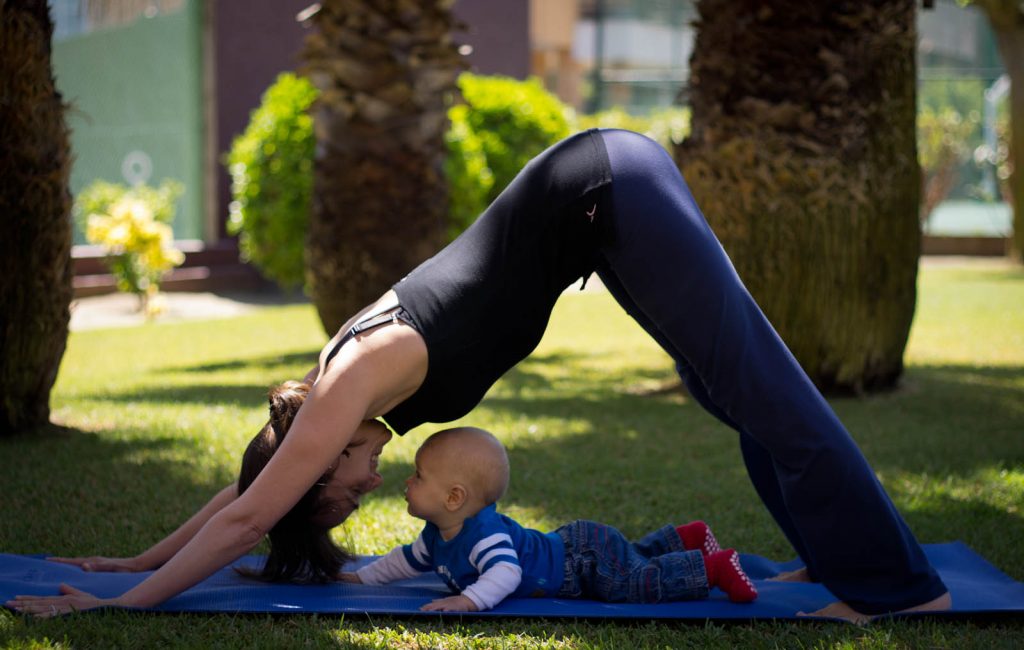 Postnatal Yoga Classes for Mom and Baby :
These classes are focused on postpartum recovery. A moment for you, in which you can also stretch the relationship with your baby and other moms, facilitating the adaptation to this new stage.
We focus on strengthening the pelvic floor muscles, abs, back, legs and arms. Stretch and relax chest area, shoulders, neck and back. Gain vitality and energy.
Recommended after 40 days recovery and until baby starts crawling.
No previous experience in Yoga needed.
Send me an email if you are interested in these classes.